BE SEEN – BE SAVED – BE SAFE
TIME TO RETIRE YOUR WEAK EMERGENCY STROBES AND BLINKY LIGHTS
Popular emergency strobes on the market are visible less than 3 miles and barely attract attention. With weaker strobes you would have to wait for someone to come close to see and rescue you. We solved that problem with the High Performance EF-30A-3 Lightning with a combination of white and infrared LEDs. Search aircraft can locate you over 10 miles in any direction at night, your EF-30A-3 is visually effective over 100 square miles. Don't be left in the dark, get one today and compare it to your signal gear, you will be glad you did.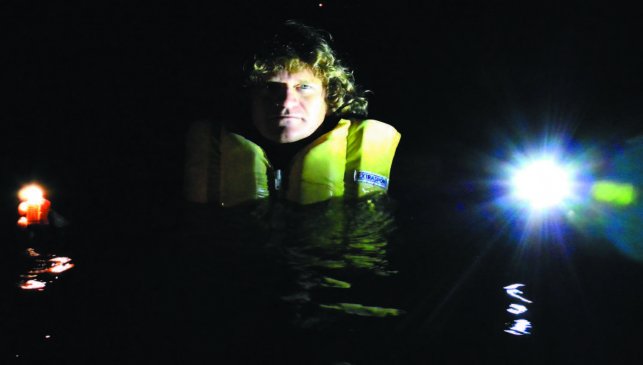 DS-30A-1 DRONE STROBES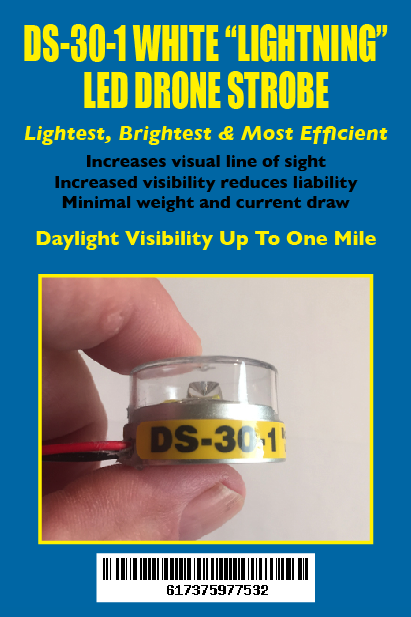 North American Survival Systems manufactures high intensity LED Strobe Signal products for use in Search and Rescue products.  This technology is ideal for the UAV, UAS, and Drone industry because of its low weight and current draw.
The LED Board consist of 4 Cree LED's, one centered with a side emitter lens and three in a spaced relationship to the center LED. They are driven by a patented process delivering very high output with minimal current draw. Machined and anodized aluminum housing with a clear polycarbonate dome protects the LEDs from the environment and rough landings. Customers reported extended line of sight in daylight at 600 meters to a mile and independent Government test report being visible over 5 nautical Miles at night. Operates on 4.5 to 16.0 VDC and weighs 14 GR.